Oppo and Huawei introduced their devices with fast charging technology last year that charges the device from 0% to 100% in less than an r. Some other tech companies also working on its fast charging technologies like Xiaomi, Samsung, and OnePlus.
Vivo has been using dual-engine fast charging tech on its smartphone and with its latest iQOO brand company introduced 44W fast charging solution that lets you charge 4000mAh battery from 0% to 50% in 0 to 50% in 15 minutes, to 85% in 30 minutes and 100% in 45 minutes. Today on June 20, Company has introduced 120W fast charging solution which takes 13 minutes to fully charge 4000mAh battery device.
A Vivo product manager posted a video on Weibo showing off its new 120W fast charging. The video shows, The new 120W charger charging from 10% to 14% in the period of 15 seconds.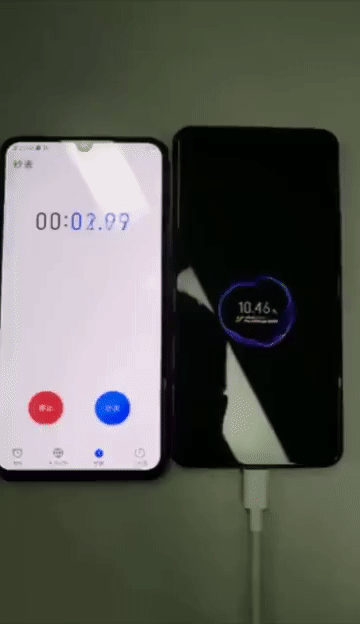 Xiaomi also showcased its 100W fast charging solution a few months ago that charges 4000mAh battery just in 17 minutes. Similar to Xiaomi, Vivo said that its fast charging tech is still in testing and there is no timeline of a release. Vivo will reveal more details at the MWC 2019 Shanghai on June 26. Vivo is also expected to launch its 5G smartphone at the event.
Related Articles
Suggestion
Join our Telegram channel for instant tech updates and smartphone news. Also, you can follow us on our Facebook page.