Facebook's F8 developer conference is ongoing in San Jose, California and it's the 10th year of Facebook's developer meeting. Facebook CEO Mark Zuckerberg took the opportunity to talk about Facebook's upcoming plans at the stage and also focusing more on the Privacy in the near future.
Facebook has made a lot of mistakes focusing on Privacy and the company will learn from their mistake and will focus on the user's privacy more. Facebook's vision is to build a privacy-focused messaging and social networking platform – Said Mark Zuckerberg on Stage.
Facebook talked about plenty of things at F8 Developers conference and here are the 4 announcements you should know.
LightSpeed Messenger
Facebook wants to create Privacy Focused messaging application which is why the company is creating a newly designed application from scratch.
The new Facebook Messenger application will consume less than 30MB and it takes 1.2 seconds to start.
The Facebook Messenger application is also coming to Desktop – Mac, and Windows. Facebook is also bringing a new tab for all of your closest friends. The new material design of Messenger is completely different than the current version.
Facebook App Redesign
Facebook is getting major changes in the future. The social media giant is redesigning the whole UI in the near future. Both the desktop and Mobile app will be redesigned by Facebook. The redesign has been termed as FB5 and it's 'simpler, faster, more immersive' than the company's previous efforts.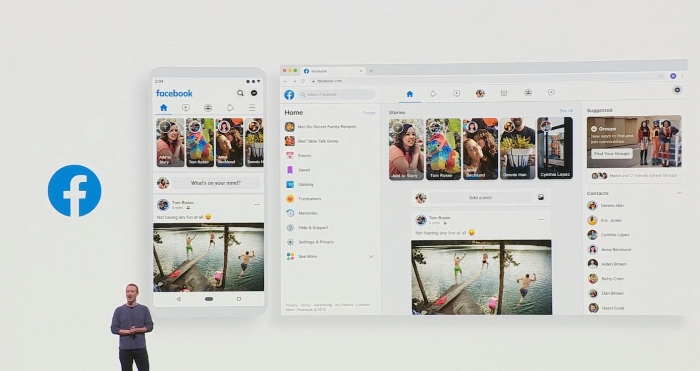 "THIS IS THE BIGGEST CHANGE TO THE FACEBOOK APP AND WEBSITE IN LAST 5 YEARS," SAID ZUCKERBERG.
Instagram: New Camera Design, Donation Stickers and More…
Instagram introduced Donation Sticker on stories. People can raise money for the non-profit organization by posting a photo with the Donation Stickers. This feature is started rolling out in the U.S starting from today.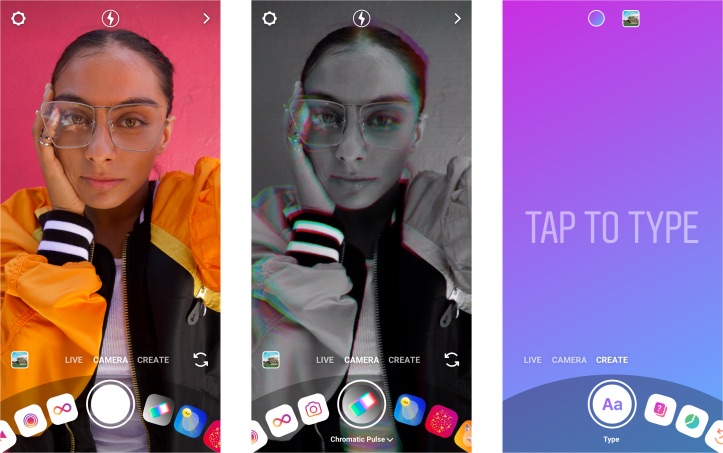 The other features like Create Mode which lets you allow share anything without adding photo or video. This feature will be rolled out to global users very soon.
WhatsApp Business and Payment
WhatsApp is already a privacy-focused platform so instead of talking about it Mark Zuckerberg talked about the WhatsApp Business. The new WhatsApp business will get several new features – Like it will show customers all the available products privately without having a website.
Also, WhatsApp Payment will be largely rolled out to all and the company is also planning to introduce Facebook Payments.