Google announced Android Pie (9.0) last year. Usually, Google picks the sweet to name their Android version but selecting the name starting from Q is a lot harder than you think. Google should drop picking the sweet name because there aren't many sweets starting from the word Q. Actually, there are not a lot of food starting from the letter Q.
The Android's Outdated website mentions the history of Android and their details. What could be the name of Android Q which should also match with the Cupcake, Eclair, Froyo, Gingerbread, Honeycomb, Ice Cream Sandwich, Jelly Bean, KitKat, Lollipop, Marshmallow, Nougat, Oreo, and Pie.
Android Q Names
Android Quiche:
Probability: 1/10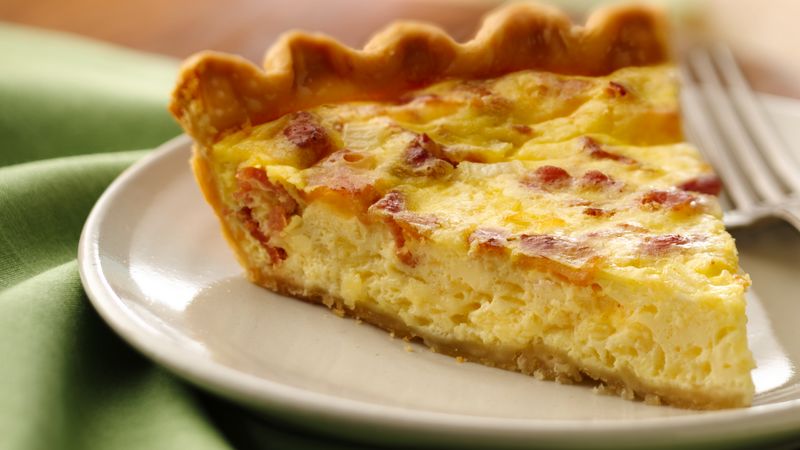 Quiche is a savoury open flan consisting of pastry crust filled with eggs, milk or cream, and cheese, meat, seafood or vegetables. Quiche can be served hot or cold. It is part of French cuisine but is also popular in other countries, particularly as party food.
Android Qurabiya:
Probability: 2/10
Qurabiya is a shortbread-type biscuit, usually made with ground almonds. Versions are found in most countries of the former Ottoman Empire, with various different forms and recipes.
Android Queen of Puddings
Probability: 1/10
Queen of Puddings is a traditional British dessert, consisting of a baked, breadcrumb-thickened mixture, spread with jam and topped with meringue. Similar recipes are called Monmouth Pudding and Manchester Pudding.
Quaker Oats
Probability: 3/10
Before you laugh this one out of the list, consider that you can use Quaker Oats to bake oatmeal cookies or put fruit and honey in them. We also think Android 10 Quaker Oats sounds like an awesome post-apocalyptic sci-fi movie.
Android Quesito
Probability: 4/10
Quesito is one of the most popular pastries of Puerto Rico. They're flaky, sugar-coated pastry treats, but they're usually filled with cheese and served with breakfast. This can be vanilla flavored or fruit inside it, so we added it in the list.
Other Mentions
These names don't really suit with Android, So what I think Google should make their own item and name their Android 10 based on that. Let me know what do you think. Also, Did I miss any sweets to mention? Let me know in the comments below.
Suggestion
Join our Telegram channel for instant tech updates and smartphone news. Also, you can follow us on our Facebook page.